Image analysis by Deep Learning method applied to the road context in degraded weather conditions
The artificial vision algorithms used road context may be impacted by adverse weather conditions. It is therefore necessary to improve these algorithms for use in such conditions. In addition, applications developed to operate in road situations require perfectly reliable operation even in adverse weather conditions. Many works allow weather classification, but they do not take into consideration all degraded conditions. Also, the use of meteorological sensors for physical measurement to measure rainfall intensity or meteorological visibility can be expensive.
In this project, we will use a deep learning method to classify and measure adverse weather conditions from a road camera. This method could be extended to on-board cameras used by autonomous vehicles. A new weather database called Cerema-AWH is developed in this project to evaluate what we learned..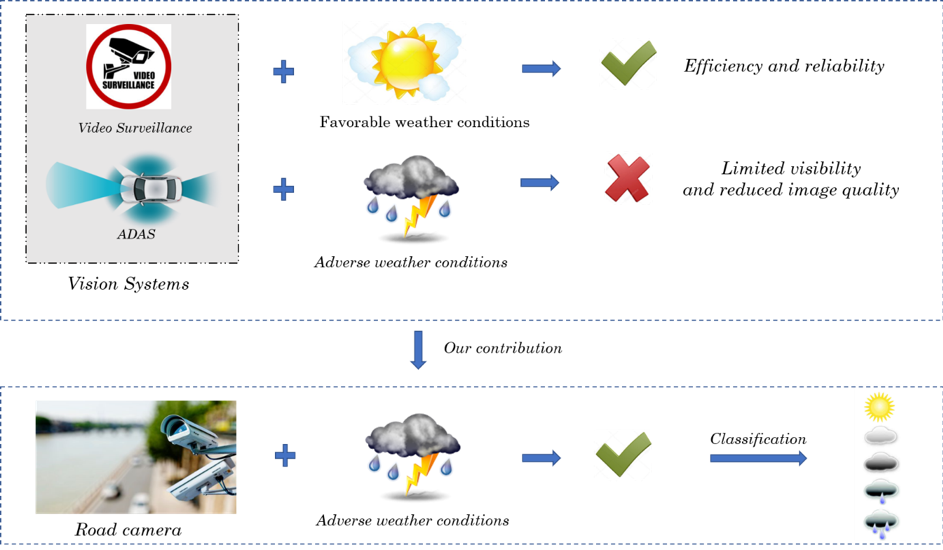 DAHMANE, Khouloud, DUTHON, Pierre, BERNARDIN, Frédéric, et al. "Weather Classification with traffic surveillance cameras". 25th ITS World Congres, 2018